Frequently Asked Questions
Basic Business info
Where are you located?
---
Rejuvenation Junction Massage and Spa Services is located at 5401 6th Ave Suite 300, Inside of Sola Salon in room 105 in Tacoma, WA 98406. You should be looking for the 6th Avenue Shopping Plaza. Next to Curves and I love Kickboxing. My studio is located in the back of the salon room 105.
---
Are you open on Federal Holidays
---
I am open Tuesday through Saturday from 10 am to 6 pm. If the holiday falls during these days I will be open to see clients. My summer hours extend to accept the last client at 8 pm but by request and confirmation only. Summer is considered June15th through September 1. To book an after hours session send a text request to my contact number 253.226.7783 and i will respond within 24 of my business hours.
---
How can I reach you by telephone
---
You can contact me Tuesday-Saturdays between the hours of 10am-6pm. The best form of contact is to send a text message as I am able to respond alot quicker. If you choose to leave a voicemail, please be advised that I return calls within 24 business hours. My contact number is 253.226.7783
---
How many therapist are in your office?
---
I am a single therapist so I am only able to treat one person at a time. Every now an then I will partner with other therapist in the facility to offer companion massage sessions- usually around holidays.
---
Do you do outcalls ( come to your location ) ?
---
Yes, I am open to outcall sessions but in the Tacoma/ Lakewood/Puyallup areas only. Due to liability concerns I only offer these session for homes/apartments that are going to be preformed on a first floor only (I do not carry my table up flights of stairs). If you have your own massage table I am open to make exceptions.
---
Is your location secure?
---
Yes, the building has security cameras located around the building and local security patrols the shopping plaza. For appointments that are scheduled after the front doors are locked there is a grey call box located near the main enterance that you can scroll through to find my name "Tamar Yahawahdah" to get buzzed into the building. I usually will be waitng to greet you a few minutes prior to your scheduled appointment time. Any questions or concerns feel free to call me at 253.226.7783.
---
Can I bring my puppy with me to my session?
---
No, for safety and sanitary reasons I do not allow animals of any sort into my studio as I do not have enough time between client booking for a total spa disinfection. This includes emotion support animals as well. You may need to leave them in your car.
---
---
Payments
More information soon to come. Check back soon
---
---
---
Monthly Memberships
What services are apart of the monthly memebership?
---
With your monthly membership you are able to receive the following services: *Massage: 60 minute Swedish, 90 minute Swedish *Facial: 60 minute Customized Signature facial -cusomized to you personal skin type and condition *Addons/Upgrades: Hot Stone, Cold stones, Cupping (silicon or vaccuum), Foot Scrubs, Aromatherapy, LED Mask, Microdermabrasion, Dermaplane, facial cupping (silicon), Chemical peels, Hot towel treatments, High Frequency sessions - at an addtional cost
---
Is there a cancellation fee?
---
No, I you not incur a fee when cancelling your monthly membership.I do ask that you initially agree to a six month committment and provide a 30 day written notice to cancel the membership.
---
How do I submit my notice to cancel my membership?
---
Simply, send a text or email stating your full name , phone number, address and the last 4 digits of the registerd card along with the date that you would like to cancel your service. You will be able to still receive your membership rate and retail discounts throughout the end of your last billing month. Please be sure to note the Subject line exactly as : "Monthly Membership Cancellation Request". Text and Email are the only approved forms of submitting this request. Send texts to :253.226.7783 SEnd Emails to : rejuvenationjunction@gmail.com
---
Can I gift a session to family or friend?
---
Yes, you are able to gift a session to a family member or friend once every 3 months for $10. They simply book online as normal and select the option titled "Monthly Membership gifted" session AND whichever membership service that you are gifting.
---
---
Massage Modalities
Why do you only have Swedish Massage listed? Do you offer other modalities?
---
SInce everyone is created as an individual I feel that everyone should have personalized massage sessions. This means that I incorporate deep tissue on the locations that need a little more pressure or a little trigger point here and there. My overall goal is to provide a customized relaxing session where I address your areas of concern while still giving attention to those other areas that may be causing you a little or alot of discomfort. I do not charge extra for different modalities as i feel that in order to address your problem areas it may take two or three techniques
---
Do you offer prenatal massage sessions?
---
Yes, I do offer a 60 minute Prenatal Swedish Massage session. Since each session is cutomized for each individual simply select the 60 minue Swedish Massage option during booking. I do require a signeed release stating that the client acknowledges and confirms that they are in a safe ahealthy condition and has been approved by their treating physician prior to strting any massage or facial service.
---
---
Facial Sessions
What product line do you use?
---
I have been using Tu'el skincare for 3 years now and I love the social responsibility that this company represent. Tu'el is... A Natural Plant-Based Skin Care.Designed by Professionals, For Licensed Professionals. Which means that you will not find these jewels in your neighborhood drug stores. All SkinTypes. Sulfate Free. Pro Grade Botanicals. Cruelty Free. Cold Pressed Extracts. Tu'el Skin Care is one of the leading natural skin care brands, specializing in natural skin care products and botanically based skin care products for everyday skin.
---
Can these products be used on all skin types?
---
Yes! these products are formulated to work on multiple skin types and they are neatly color coded so that you can easily identify your specific line. Skin Types: Dry Skin, Combo Skin, Oily Skin, Acne Skin, Reactive Skin, Mature Skin.
---
How long should I expect to be in a session?
---
Typically each customized session is booked for an hour; however, that could change depending on if you opt to enhance your session with a choice of one two or three of our upgrade options.
---
---
---
What should I expect during my facial?
---
You mean ther than AWESOME customer service? As a licensed professional you can expect that I will provide you an individualisedand cutomized facial session. Here is what that looks like. *A clean and sanitay treatment room *A REAL person, no intimidation zone of day spas *Together we will review your current skincare routine *I will perform a skin analysis and use products geared towards your skin type, condition and goals *Your Signature facial will include :cleanse, mask,extractions (as needed)and finalized treatment services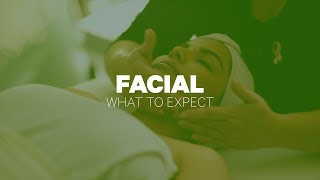 ---
---
Hair Removal
Do you offer Brazillians or Bikini waxing services?
---
Not at this time.
---
---
Products used
More information soon to come. Check back soon
---
---
---
Online Booking
More information soon to come. Check back soon
---
---
---
How to cancel an appointment
More information soon to come. Check back soon
---
---
---
YouTube social media
More information soon to come. Check back soon
---
---
---